Swansea
Render Cleaning
Service
Are You Looking For Gutter Cleaning in Swansea?
STR Cleaning Services are commercial cleaners based in Swansea that can clean your hard to reach gutters, weatherboards and downpipes using the SkyVac system to prevent blockages and water damage.
Why Should You Clean Your Gutters?
A blocked gutter can lead to water ingress to your property causing various issues including mould and plaster damage.
Signs That You Need Your Gutters Cleaned
Can you see plant growth in your gutters from the ground? s water pouring over the gutters edge when it rains?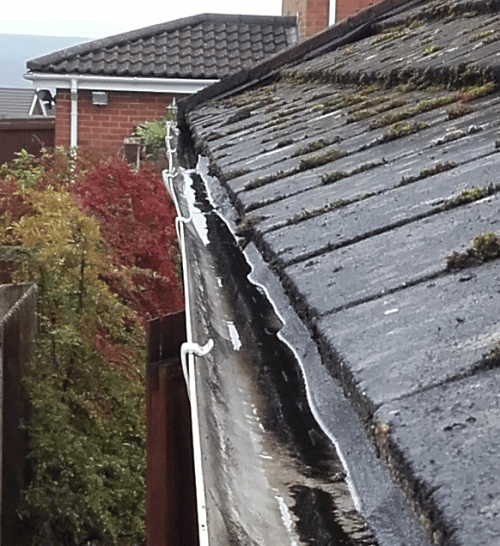 We can clear all of the plants, leaves, dirt and other debris from your guttering to ensure the water will flow freely.
This will prevent blockages which can damage your property. If the water cannot flow freely in the guttering it must find somewhere else to go. In some cases, it can find its way into your roof which can cause major damp problems.
Our on-board camera means we can also check for any maintenance issues. Such as slipped slates, cracks etc. and report them to our client.
In the majority of cases no ladders or scaffolding are required as we can reach up to ten metres from the ground using our SkyVac system. 
We also bring our own generator so that we do not need to use your electricity to run our machine.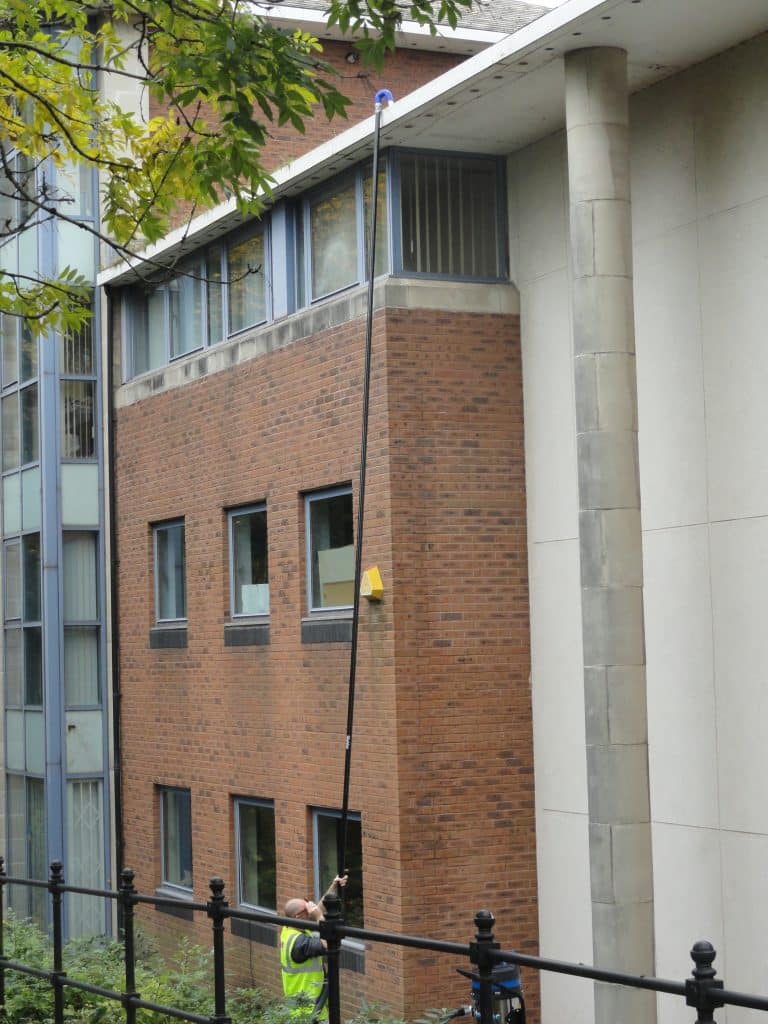 Contact Us About Our Gutter Cleaning Service
We had Simon and his team to soft clean our pebble dash on the front of our house. He did an amazing job. We were thinking of painting it as it was looking a bit drab but when Simon had cleaned it we found it was like new and didn't need painting. Thank Simon
Did my grans back garden steps. Was so helpful and friendly, did a great job!
Had Simon and the team out to clean the grubby render on our house. Looked good as new when they finished. Would definitely use again
We booked Simon and the team to do our K-rend and what a job they done. From turning up on time, the professionalism and completed work was second to none. I would highly recommend STR Cleaning to anyone. Thanks again.
Had simon and the team at STR complete a number of cleaning works at my property including gutter cleaning and my house render cleaned. All my driveway cleaned also. Top service and communication
Suzanne Hanbury
2022-12-07
I asked Simon STR and his team to come in and clean some guttering and facias around my house before the winter and he did an amazing job. Some of the areas were really hard to reach but Simon had no problem with this. They even cleaned all my paths and patio afterwards and left everything spotless. Thanks Simon - Fantastic job.
The guys from STR cleaning just finished my patio and walls and what an amazing job 👍thank you very much.DEFINITELY use them again 👌
We used STR to clean the outside of our property, was thinking of repainting but thought we would try Simons company and we are over the moon. The house looks like it was when we had it painted years ago. Would definitely recommend
Uplands Kitchens
2022-09-16
STR Cleaning recently carried out a specialist clean of an Italian Marble product for us. Our customer is happy beyond belief, for which we cannot thank Simon and his team enough Thank you Simon
Recently had STR to come and clear my gutters and very pleased with the work. Gutters were left spotless and any dirt that came out was cleaned up afterwards. Will use again!