Swansea
Gutter Cleaning
Service
Are You Looking For Gutter Cleaning in Swansea?
STR Cleaning Services are commercial cleaners based in Swansea that can clean your hard to reach gutters, weatherboards and downpipes using the SkyVac system to prevent blockages and water damage.
Why Should You Clean Your Gutters?
A blocked gutter can lead to water ingress to your property causing various issues including mould and plaster damage.

Signs That You Need Your Gutters Cleaned
Can you see plant growth in your gutters from the ground?
Is water pouring over the gutters edge when it rains?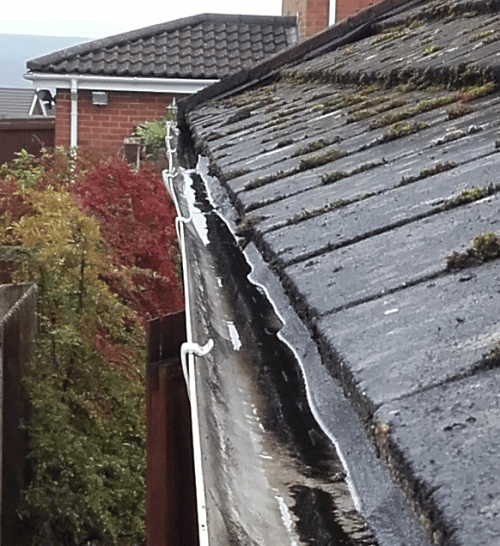 We can clear all of the plants, leaves, dirt and other debris from your guttering to ensure the water will flow freely.
This will prevent blockages which can damage your property. If the water cannot flow freely in the guttering it must find somewhere else to go. In some cases, it can find its way into your roof which can cause major damp problems.
Our on-board camera means we can also check for any maintenance issues. Such as slipped slates, cracks etc. and report them to our client.
In the majority of cases no ladders or scaffolding are required as we can reach up to ten metres from the ground using our SkyVac system. 
We also bring our own generator so that we do not need to use your electricity to run our machine.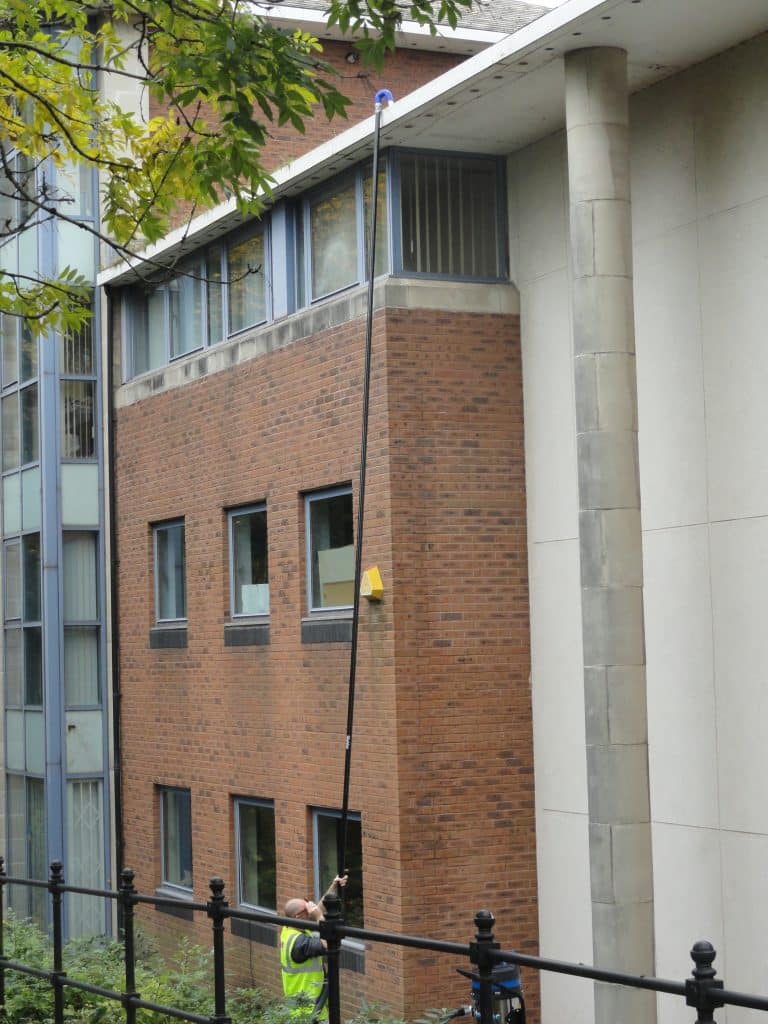 Contact Us About Our Gutter Cleaning Service
Excellent service thank you
Had STR to give the house a good freshen up and Simon and Gary turned up promptly as arranged. Anyway, I was more than impressed with the difference before and after. Thoroughly recommended.
Morgan Roberts
2022-06-16
Fantastic service
Cherie Coughlan
2022-06-10
Great service, highly recommend this company
Fantastic service! Couldn't recommend enough.
stephan Wilcox
2022-05-31
Great service, professional and left the property looking great , thank you.
Thank you very much to Simon, Gary and the Team for a fabulous job, cleaning down our garden cabin, decking, walls and patios. A polite, professional, hard working team that were a pleasure to work with and with brilliant results. I would thoroughly recommend them.
Louisa Marie Lorey
2022-05-24
Friendly, reliable and their work is of a very high standard. I would highly recommend Simon and the team
Great service from STR Cleaning! Simon has been very helpful 😊
I contacted Simon at STR Cleaning when we bought our new house as there was work needed at heights I couldn't get to on ladders. The side of our house that faces west had become quite dirty after 10 years of rain, with a build up of moss in the joints of the brickwork. Simon used specialist equipment to kill the moss and cleaned the brickwork in such a short time compared to how long it would have taken me. Because of how happy we were with the work that Simon had done, he then came and cleaned the carpets for us in two bedrooms which again he did to a brilliant standard. I cannot fault the work that Simon carried out and would not hesitate to recommend him in the future.