A blocked gutter can lead to water ingress to your property causing various issues including mould and plaster damage.
Can you see plant growth in your gutters from the ground or water is pouring over the gutters edge when it rains?
Then you need to call us to clear your gutters. It is possible water is already causing damage to your building.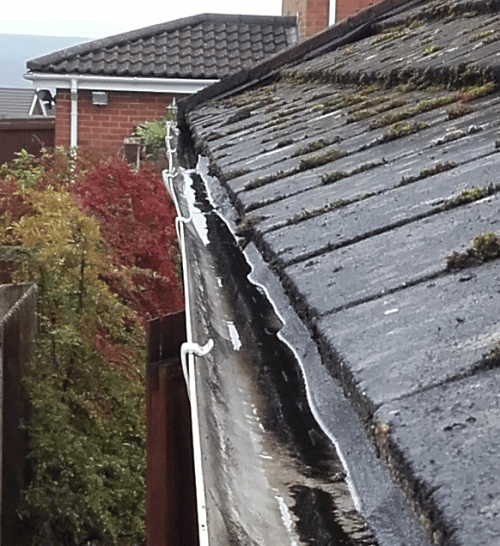 We can clear all the plants, leaves, dirt and other debris from your guttering to ensure the water will flow freely and help them to function properly.
This will prevent blockages which can damage your property. If the water cannot flow freely in the guttering it must find somewhere else to go. In some cases, it can find its way into your roof which can cause major damp problems.
Our on-board camera means we can also check for any maintenance issues. Such as slipped slates, cracks etc. and report them to our client.
In the majority of cases no ladders or scaffolding are required as we can reach up to ten metres from the ground using our SkyVac  system. 
We also bring our own generator so we do not need to use your electricity to run our machine.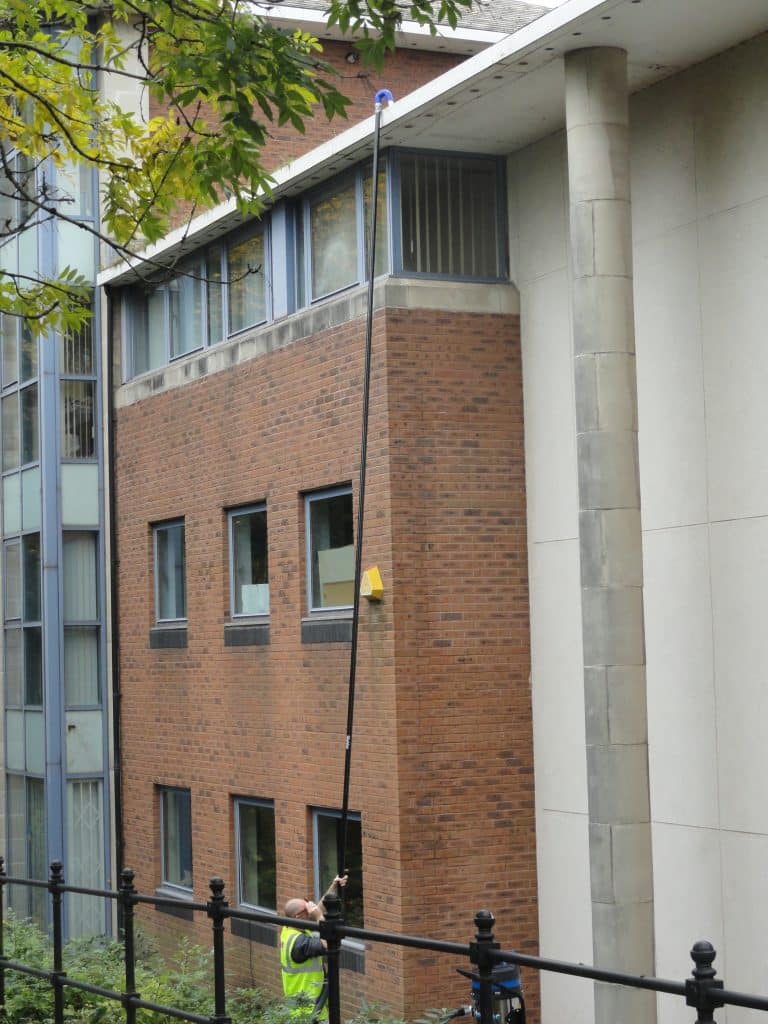 Got a question? Call us on 07907 191939