Domestic Cleaning Services
Hot Water Extraction System
For carpet and rug cleaning we use a hot water extraction machine.
It does not matter how dirty or soiled the carpets are, this machine will remove it all.
Jet Wash - The Difference can be Dramatic!
Is your drive, pathway, patio or steps looking tired, with weeds and moss? Our power washing can  lift the whole look of a property.
We'll use professional equipment and materials to clean outside areas to a high standard and with a long lasting finish.
Call us today to get a free no obligation quote.
Our Stonework cleaning system is a highly efficient and powerful way to cut through years of accumulated dirt yet it's gentle on your building and does not damage the stone or the mortar.
Revitalise the look of your home, business or garden with our professional stone cleaning service. 
Contact us on 07907 191939 to find out more.
Our biocidal detergent is a high purity quaternary ammonium registered with the Irish Pesticide Control Service and by the British Health & Safety Executive.
It is water soluble, does not smell or leave smears. It breaks down on contact with biomass. 
The environmental footprint remains local, and limited in time.
Harmless to animals, unless ingested.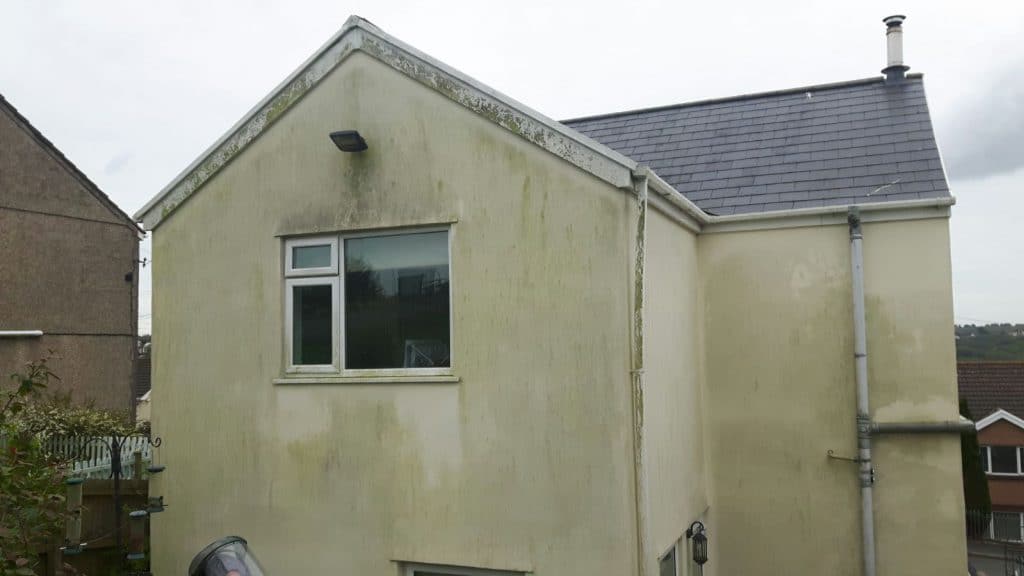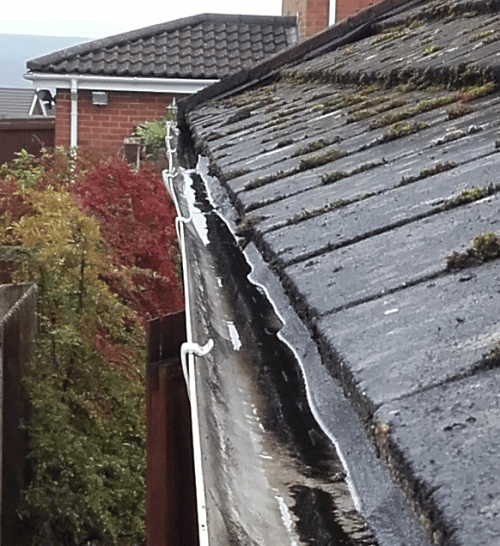 Can you see plant growth in your gutters from the ground? Is water is pouring over the gutters edge when it rains?
Then you need to call us to clear your gutters. It is possible water is already causing damage to your building.
Call 07907 191939 for a quick response
Gutter Cleaning - Outside
Dirty gutters and down pipes can really make you home look drab.
You will be amazed at the difference we can make to the look of your home when we have cleaned your gutters and down pipes.
Just call: 01792 293937 or 07909 191939